Choosing a Plastic Surgeon
May your choices reflect your hopes, not your fears
Nelson Mandela
How Do You Choose Your Plastic Surgeon
Finding a properly credentialed plastic surgeon is an important part of the process in choosing your surgeon. As a guideline, please refer to the following categories which are the "gold standards" of credentialing for plastic surgeons.
American Board of Plastic Surgery:
The American Board of Plastic Surgery [ABPS] is the only certifying board for plastic surgeons in the American Board of Medical Specialties. Surgeons that are certified by the ABPS have trained in approved training programs, and demonstrated excellence through stringent examination and testing. Although many physicians doing cosmetic surgery state that they are 'board certified', there are many 'boards' whose membership does not require a surgeon to undergo such rigorous plastic surgical training, evaluation and testing. As such, these other "boards", such as the American Board of Cosmetic Surgery, may admit general surgeons, dermatologists, and Ear/Nose/Throat surgeons not formally trained in plastic surgery.
To verify Dr. Simone' board certification status or check a physicians status Click Here
American Society of Plastic Surgeons:
This society is the premier society of plastic surgeons in the United States. All members are certified by the American Board of Plastic Surgery and have demonstrated their excellence in the practice of plastic surgery prior to admission. Members must fulfill continuing medical education requirements.
Members may operate only in accredited medical facilities and must adhere to a strict code of professional ethics .
Though many societies may sound similar in name, their requirements are not as stringent and may not require certification by the American Board of Plastic Surgery [see above]. Some may say that such societies were formed to give the impression of credibility for non-plastic surgeons practicing plastic and cosmetic surgery.
To verify Dr. Simone's as a member of the American Society of Plastic Surgeons or check another physician's membership Click Here
Fellow—The American College of Surgeons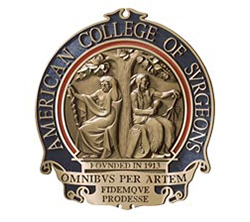 The letters FACS (Fellow, American College of Surgeons) after a surgeon's name signify that the surgeon's education and training, qualifications, surgical competence, and professional ethical conduct have been found to be of the highest standards established by this organization. It admits only those certified by a member board of the American Board of Medical Specialties.
To verify that Dr. Simone is a Fellow of the American College of Surgeons Click Here
Hospital Appointment
Senior Attending Plastic Surgeon—Lenox Hill Hospital, NY





An appointment to a prestigious, full service teaching hospital is always a hallmark of excellence as it is a statement of a surgeon's capacities and reputation in his field. Dr. Simone considers his appointment at Lenox Hill Hospital, where he is a distinguished Senior Plastic Surgeon for more than 32 years, to be among his highest credentials. The training program at Lenox Hill, in the heart of Manhattan's 'silk stocking district' on Park Avenue, was and continues to be world renowned for the high caliber of cosmetic surgery. Dr. Simone has been actively involved in teaching the art and science of Plastic Surgery to medical students, Residents and Cosmetic Surgery Fellows for more than 30 years.
To verify Dr. Simone's Appointment to Lenox Hill Hospital, click here