Breast Lift New York City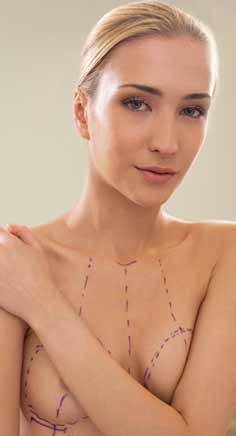 Commonly referred to as a breast lift, mastopexy surgery raises and firms the breasts by removing excess skin, reshaping the underlying breast tissue and finally tightening surrounding tissue and skin to maintain and support the new breast contour. It is usually done for women whose breasts have changed over time, losing their youthful shape and firmness with sagging and loss of volume. Sometimes the areola becomes enlarged as well and requires a size adjustment at the time of breast lifting. Changes and loss of skin elasticity, loss of volue and sagging of breast tissue can result from:
Pregnancy
Breastfeeding
Weight fluctuations
Aging
Gravity
Heredity
A breast lift can rejuvenate your figure with a breast profile that is youthful and uplifted. Breast lift surgery does not significantly change the size of your breasts. If you want your breasts to look fuller and larger, consider breast lift and augmentation surgery. If you want smaller breasts, consider combining breast lift and reduction surgery.
A breast lift is a good option for you if:
You are physically healthy and maintain a stable weight
You do not smoke
You have realistic expectations
You are bothered by the feeling that your breasts sag, have lost shape and volume
Your breasts have a flatter, elongated shape or are pendulous
When unsupported, your nipples fall below the breast crease
Your nipples and areolas point downward
You have stretched skin and enlarged areolas
One breast is lower than the other
At your consultation with Dr. Simone, he will discuss:
Why you want the surgery, your expectations and desired outcome
Your medical history including,drug allergies and medical treatments, surgery
Use of current medications, vitamins, herbal supplements, alcohol, tobacco and drugs
Previous surgeries
Family history of breast cancer and results of any mammograms or previous biopsies
Evaluate your general health status and any pre-existing health conditions or risk factors
Examine your breasts, and may take detailed measurements of their size and shape, skin quality, placement of your nipples and areolas.
Take photographs for your medical record
Discuss your options and recommend a course of treatment
Discuss likely outcomes of breast lift surgery and any risks or potential complications
You will be required to have routine pre-op blood testing. Depending on age, family and personal history, you may be required to have a screening mammogram to rule out abnormal findings.
Surgery is ambulatory/same day and is performed at Dr. Simone's accredited Park Plastic Surgery Center or alternatively at Lenox Hill Hospital. It is usually done using local anesthesia while under sedation monitored by an anesthesiologist. Following surgery, the breasts are wrapped with a mildly compressive dressing.
Anesthesia:
Usually local with deep intravenous sedation monitored by an anesthesiologist, but malsay o be done with general anesthesia.
At Surgery:
The underlying breast tissue is lifted and reshaped to improve breast contour and firmness.
The nipple and areola are repositioned to a natural, more youthful height.
If necessary, enlarged areolas are reduced by excising skin at the perimeter.
Excess breast skin is removed to compensate for a loss of elasticity
the remaining skin is tightened as the incisions are closed.
Some incision lines resulting from breast lifts are concealed in the natural breast contours; however, others are visible on the breast surface. Incision lines are permanent, but in most cases will fade and significantly improve over time.
Incision Options:
There are three common incision patterns:
Around the areola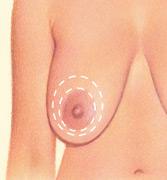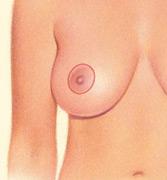 Around the areola and vertically down from the areola to the breast crease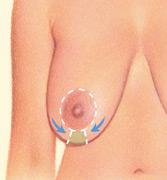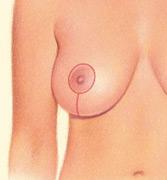 Around the areola, vertically down from the breast crease and horizontally along the breast crease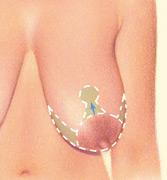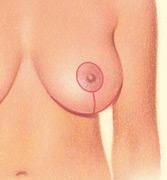 Though uncommon, risks and complications may include, but are not limited to:
Unfavorable breast scars
Bleeding (hematoma)
Infection
Changes in nipple or breast sensation, which may be temporary or permanent
Breast contour and shape irregularities
Skin discoloration, permanent pigmentation changes, swelling and bruising
Breast asymmetry
Fatty tissue deep in the skin could die (fat necrosis)
Fluid accumulation
Potential partial or total loss of nipple and areola
Recovery:
After your breast lift procedure is completed, dressings or bandages will be applied to the breasts and incisions. You'll need to wear an elastic bandage or support bra to minimize swelling and support your breasts as they heal. Dr. Simone will give you specific instructions that may include: How to care for your breasts following surgery, medications to apply or take orally to aid healing and reduce the risk of infection, and when to return for follow-up care.