About Dr. Armand Simone
37 Years of Practice in Plastic and Reconstructive Surgery
By the work one knows the workman
Jean de la Fontaine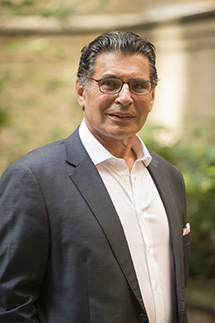 Dr. Armand Simone is a native New Yorker who has been practicing Plastic and Reconstructive Surgery in Manhattan for more than 35 years. A graduate of Loyola University, Stritch School of Medicine in Chicago, he continued an additional seven years of postgraduate training in New York City, completing full residencies in both General Surgery and Plastic Surgery. His training in plastic surgery placed special emphasis on cosmetic surgery where he continued to develop his expertise, becoming one of the most respected surgeons in New York and the United States. Dr. Simone has worked and taught Plastic Surgery in Italy, France and Russia. He has hosted noted national and international physicians in teaching seminars in the most advanced and current aspects of plastic surgery.
Dr. Simone is certified by both the American Board of Surgery as well as the American Board of Plastic Surgery. He is a Fellow of the American College of Surgeons and The American Society of Plastic Surgery, the two most prestigious organizations of plastic surgeons in the United States.
Criteria for admission to those organization and societies is extremely stringent, based on:
superior level of training
expertise in clinical and academic medicine
excellence in surgical skills
devotion to service with the highest moral standards
A Senior Attending Plastic Surgeon at Lenox Hill Hospital in NYC, he is chairman of the Lenox Hill Plastic Surgical Society. Previously, Dr. Simone was appointed to and active on the staffs of Beth-Israel North/Doctors Hospital in New York City as well as the Community Hospital at Dobbs Ferry, NY. Dr. Simone was previously the Consulting Plastic Surgeon to the New York State Department of Health, Division of Professional Ethics and Misconduct for more than 15 years as well as the past Chief Consulting Plastic Surgeon to the Strang Cancer Detection Clinic in New York City. Over the past 37 years, aside from his extensive experience in cosmetic and reconstructive surgery, Dr. Simone developed expertise in cleft lip and palate surgery, having treated numerous infants and adults over the course of his career. Dr. Simone has devoted innumerable hours as a voluntary plastic surgeon, operating on inner city disadvantaged children with birth defects and deformities.
Dr. Simone is licensed in New York and Pennsylvania.
Teacher
Since his entrance into private practice, he has helped train dozens of physicians in formal residency and cosmetic surgery fellowship programs in New York City, teaching the art, science and technical skills of plastic surgery. His role as teacher is both in the operating room and out.
Of particular note is his virtually untarnished record for safety and extraordinary patient care as attested by his standing at Lenox Hill Hospital, the community and New York State. Dr. Simone has also earned a reputation for excellence in non-surgical aspects of plastic surgery, instructing graduating plastic surgical preceptors in safe, ethical patient management as well the application and techniques of injectable facial enhancers and skin care.
Dr. Simone was one of the first practitioners to routinely use Collagen dermal filler more than 25 years ago and has applied this extensive experience, in conjunction with advanced training, to the newer dermal enhancers such as Botox, Dysport, Restylane, Juvederm, and Sculptra.
Something Personal
Dr. Simone, married for 38 years and a father of one son, has always had a great passion for the arts. He is an accomplished painter, having shown his works in art shows and has worked and experimented with different styles including photorealism, impressionism and oriental vignette modes. Though working primarily with oils, he has studied watercolor and pastel techniques. Dr. Simone is an opera and classical music fan with special interest in Baroque music. He has studied and continues to play the French Baroque Harpsichord (also having built a Flemish instrument himself). Among Dr. Simone's greatest pleasures are travel, language study and cooking. He speaks French and Italian, is an avid Argentine Tango dancer, and has appeared in several movies as a featured dancer.