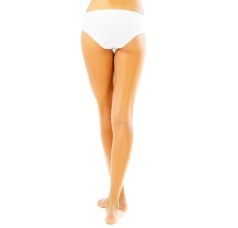 If you are unhappy with the appearance of your thighs and want to know what your best treatment options are, it is important that you know exactly what you are trying to accomplish with your procedure. Different options address specific aesthetic issues, and some options provide the more comprehensive results you may be looking for.
If the problem is simply the presence of excess thigh fat, liposuction can provide you with the results you desire. If there is the presence of sagging thigh skin, liposuction will not be able to correct the issue. A thigh lift procedure will need to be performed so that the excess skin and fat can be removed to created an overall tighter and more toned appearance.
Board-certified plastic surgeon Dr. Armand Simone will examine the condition of your thighs and provide you with the information you need to decide which procedure is best for you. Contact Park Plastic Surgery Center to schedule a consultation.