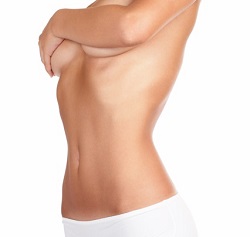 During pregnancy, you may have bigger things on your mind than the way your stomach looks. After pregnancy, many women may find that restoring their tummy to its pre-pregnancy appearance is much more difficult than they thought. Even after dieting and exercising for months, many women will still have a noticeable abdominal bulge.
In many of these cases, these women are unable to improve the appearance of their abdomen because they suffer from a condition known as diastasis recti. As the abdomen rapidly expands during pregnancy, it weakens and separates the abdominal muscles, causing diastasis recti.
Exercise cannot restore the strength of your abdomen – a tummy tuck procedure will need to be performed to tighten the abdominal muscles and create a stronger abdominal wall.
Board-certified plastic surgeon Dr. Armand Simone can provide you with a flat and natural-looking abdomen that restores your comfort with your appearance. If you are suffering from diastasis recti, contact our office to schedule a consultation.