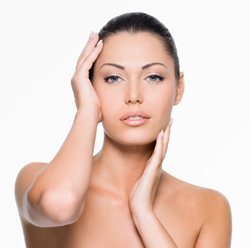 At Park Plastic Surgery Center, we offer both surgical and non-surgical options. Although surgical options are more powerful and can correct more severe issues, non-surgical options can also provide amazing results – and without the tiresome downtime.
Non-surgical options are excellent for facial rejuvenation. Mild wrinkles, lines, and folds can be treated with products like Botox, Dysport, and dermal fillers. Although the facelift procedure is the best choice for addressing advanced signs of aging on the face, younger patients who are suffering from premature aging can attain the results they are looking for through non-surgical procedures.
If you want to get rid of your unwanted wrinkles and lines, contact Park Plastic Surgery Center to schedule a consultation with board-certified plastic surgeon Dr. Armand Simone. He will help you find the best non-surgical option for addressing your aesthetic issues.