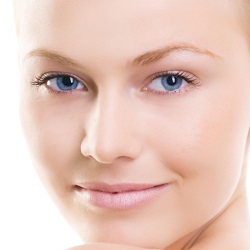 Our eyelids are incredibly thin and very sensitive. Aging can affect the eyelids in noticeable ways. One of the more common aesthetic issues people experience with their eyelids is sagging. When the eyelid skin begins to sag, it gives the eyes an aged and tired appearance that can diminish your natural beauty.
If you want to revitalize and refresh the appearance of your eyes, you can find the results you are after through blepharoplasty. This surgical procedure can correct aesthetic issues in both the upper and lower eyelids and can restore the youthful vibrance of your eyes. The incisions used for the procedure are well-hidden within the creases of the eyelids to ensure your results look natural.
Contact Park Plastic Surgery Center to schedule a consultation for your blepharoplasty procedure. Board-certified plastic surgeon Dr. Armand Simone will provide you with personalized results that can fully satisfy your aesthetic needs.