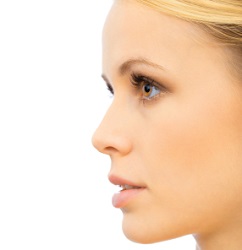 Rhinoplasty is a popular procedure amongst men and women. The appearance of the nose is very important to your overall look. It is positioned in the center of your face and has an influence over how your other facial features appear when they are viewed in relation to one another.
One of the most common aesthetic issues that can be corrected through rhinoplasty is the appearance of a bulbous nasal tip. In these cases, the nasal cartilage will need to be reshaped to enhance the amount of definition in the nasal tip. Board-certified plastic surgeon Dr. Armand Simone will carefully manipulate the cartilage, making sure to not cause any harm to the stability of the nasal structure.
Contact Park Plastic Surgery to schedule a consultation for your rhinoplasty procedure with Dr. Simone. The information gathered during your consultation will be used to formulate the surgical plan for your rhinoplasty procedure.