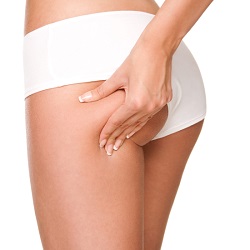 Liposuction is one of the most popular cosmetic procedures available, because it offers a way to reduce body fat, enhance the contours of your body, and increase the appeal of your figure. Advancements in liposuction approaches and techniques have also paved the way for better and more natural-looking results.
You will not be able to see the full results of your procedure immediately afterward due to the swelling and an increase in fluid retention. As the swelling subsides, you will begin to see improvements in the contours of the areas treated. After about two months, all swelling should be gone, and you should have a slimmer and more defined body that you can feel confident about.
Board-certified plastic surgeon Dr. Armand Simone has been helping people attain their ideal aesthetic image through plastic and reconstructive surgery for over 37 years. If you want professional and high-quality care, contact our office to schedule a consultation for your liposuction procedure.