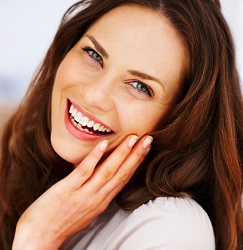 Are you struggling with undereye bags even though you have been getting a good night's rest? The problem isn't how much sleep you are getting – it's the bulging fatty tissue in your lower eyelids. The accumulation of fat in the area creates a puffy appearance that makes you look tired all the time.
Undereye bags can be properly addressed with lower-eyelid surgery. The procedure focuses on reducing the amount of fat in the area and repositioning the remaining fat to ensure the area has a smooth appearance. After you have fully recovered, your eyes will have a younger and more attractive look to them.
Contact Park Plastic Surgery today to schedule a consultation for your lower-eyelid surgery. Board-certified plastic surgeon Dr. Armand Simone can provide you with the professional surgical care you need.